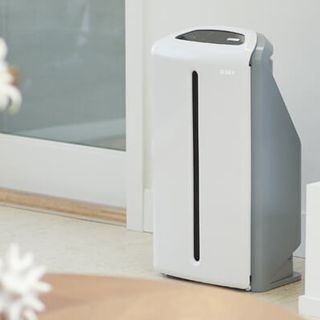 The Gift of Quality Air
Product information
In stock and ready to ship
The Atmosphere Sky Air Treatment System is the best performing HEPA air purifier among top competitors for removing allergens and other contaminants.* Plus, it's the only air purifier among top competitors to reduce odors like cooking, pet, formaldehyde, mildew, and chemicals like ozone.**
Three-stage filtration includes a washable pre-filter (captures large, airborne fibers and hair), replaceable HEPA filter (removes small airborne contaminants), and a replaceable carbon filter (reduces household odors and other contaminants).
Motor assembly features redesigned fan blades for optimized air flow.
Removes 99.99% of airborne particles as small as .0024 microns – that is 30,000 times smaller than a human hair, including over 300 contaminants (such as viruses, allergens, bacteria, mold, and mildew).