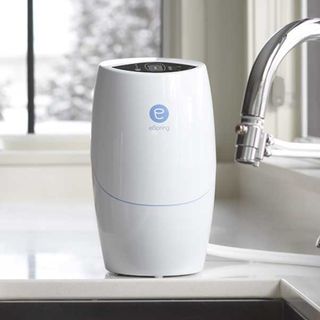 The Gift of Pure Water
Product information
In stock and ready to ship
Clean, fresh water for your family
With eSpring Auxiliary Faucet Kit instantly transform your tap water into clear, purified water. The U.S. patented carbon-block filter and UV light effectively remove or destroy more than 140 potential impurities, and the unit alerts you when it's time for the filter to be replaced—about once a year.
Water Quality Association Gold Seal Certified, which ensures product has been constructed from safe materials and claims are backed by test data.
Allows beneficial minerals like calcium, magnesium, and fluoride to pass through. Dramatically improves taste, odor, and water clarity.
NSF International Certified
Available for Above or Below Counters.