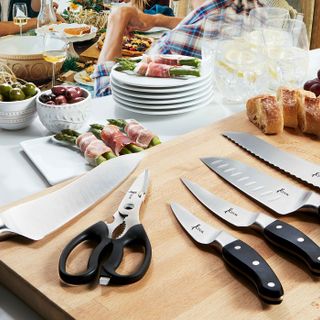 A Cut Above The Rest Bundle
Product information
In stock and ready to ship
Exclusively designed by knife expert Ken Onion, this 5-piece iCook knife set is made of premium forged stainless steel. Ergonomic grip and balanced blades make cutting, chopping, and dicing more comfortable, safe, and slip-resistant.
Premium forged, German stainless steel blade – combines strength with balance.
The spine (top edge of the blade) is curved to improve overall balance.
Ergonomic slip-resistant grip.